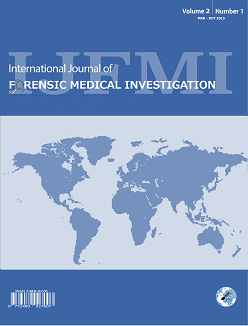 The International Journal of Forensic Medical Investigation is a multidisciplinary forensic online Journal covering basic science, clinical research, botany, zoology, microbiology etc. involved with forensic medical investigation.
Articles with clinical interest and implications are preferred.
All submissions are subject to peer review by the Editorial Board or reviewers in appropriate specialties.
We consider for research manuscripts from any part of the world, including developing and developed countries. Continue reading...
Instruction for Authors | Copyright Notice | Contact/Support | FAQ